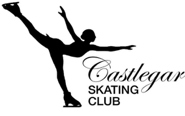 Sept 2021
As Per Regulations and Direction from:
RDCK Interior Health
PHO Government of BC
Via Sport Centre for Disease control
Work Safe BC
Registration has been set in accordance with all guidelines to accommodate Skaters, Coaches, Guardians/caregivers, and Safety Attendant as per maximum capacity guidelines.
A Safety Attendant will be stationed at the door 15 minutes prior to ice time and will check in all Skaters, Coaches, Guardian/Caregivers and spectators as permitted. And remind everyone of the procedures in place which are:
Everyone will wear a mask in the arena unless they are subject to a specific exemption, they are recommended on the ice surface but not required.
To social distance 2 meters apart.
Hand sanitize/or wash hands.
Direct where to go and the direction of traffic flow.
The Safety Attendant will be the last to leave.
The Safety Attendant will collect attendance of all people in attendance(including parents and spectators) including the following information
1. date
2. time
3. facility used
4. Full name and contact phone/email of each individual.
This list will need to be provided within 24 hours upon request to Interior Health Authority.
All participants are required to social distance 2 meters apart and all guardian/caregivers and spectators will be directed to the stands to stay in their seats and sit at least 2 meters apart.
Dressing rooms or chairs along the outside of the ice surface with maintain a social distance of 2 meters should a guardian/caregiver need to assist a skater they will enter only (in the case of a dressing room) if numbers below capacity and return to their seating area right after assisting their skater. This also applies to chars around the ice surface.
There will be a maximum 3 coaches/board members in the club room/storage at a time.
Any equipment used on the ice will be sanitized following the ice session and stored in the club room/storage.
A full first aide kit with extra masks and gloves will be onsite in the event of an injury.
We have valid insurance which we have submitted to the RDCK.
This Safety Plan will be available on our website and from the Safety Attendant.
As restrictions change this Safety Plan may be updated to be current with regulations.
COVID-19 Response & Policies Skate Canada is developing national policies and guidelines for clubs to follow to protect the skaters, their families and coaches. We are closely following the development of Skate Canada's policies and the Government of British Columbia's regulations. For current Skate Canada Policies, please visit Skate Canada COVID-19 Response.