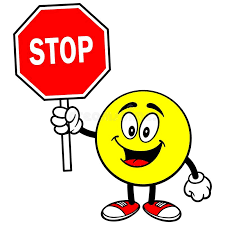 Please read the following information before registering:
If you are not certain which group to register for please contact

Castlegarskatingclub@gmail.com.

Important if you are registering for PreCanSkate a parent or caregiver must be on the ice with their skater. Both skater and parent/caregiver must both pay $43.65 Skate Canada Fee.
CanSkate and Juniors are required by Skate Canada to wear properly fitted skates and only approved CSA helmets on the ice!
It is mandatory for each skater to pay the Skate Canada Fee of $43.65 for the 2021-2022 season this fee is NON REFUNDABLE and must be paid prior to stepping on the ice. Skate Canada Fee
Each skater is strongly recommended to participate in club fundraising!! Castlegar Skating Club is run by a team of VOLUNTEER local executives fundraising is a VERY important part in keeping the ice costs and program expenses reasonable for all skaters! If you are interested in volunteering please email

Castlegarskatingclub@gmail.com.

COVID-19 protocols for the Castlegar Skating Club will be posted here prior to the first day please check back for the most recent updates, protocols, and what is expected when you arrive.

All skaters must wear proper skating attire this means tight fitting moveable clothing, gloves for hands, helmet if required, and all fees must be paid.
* This year times will vary by 15 minutes before and after each session due to the COVID-19 protocols each skater will be screened before entering the ice.
When you arrive: Enter the building no earlier than 15 minutes before your scheduled session time. Read and follow all posted signage. The building will have various posters and markers for wayfinding, information and facility guidelines. Bags or personal belongings may be left in a designated area please look for signs. Participants are encouraged to arrive ice ready. As participants are ready to access the ice, they should remove face masks, don helmets and follow facility signage for ice access.
Assisting athletes in change area: One parent or caregiver will be allowed to assist a skater 12 and under in the change room area. Please assist the skater and then immediately exit the change room area. Do not stay in the room or designated area to visit or socialize with other skaters, coaches or other parents.
On the ice: Prior to every session, a coach or volunteer will conduct a verbal health screening with all participants. Overall results of this screening will be recorded onto a Contract Tracing Log, which we will keep on file for 4 weeks. If a skater, coach or volunteer answers YES to any of the questions, they will not be permitted on the ice, will be sent home and asked to visit the Online Health Assessment Tool. A copy of the screening questions will be provided to skaters prior to their first session. Skaters must be registered for all sessions for tracking purposes. Drop-in will not be available. Participant maximum is set per session. This includes skaters, coaches and rinkside volunteers; any person interacting with on ice participants. Do not share any items such as water bottles, phones, etc. Skaters and coaches are encouraged to maintain social distancing (2m) whenever possible.
As you leave: Skaters should exit the ice surface and take any belongings that may be in the bench area. Participants will head directly back to the change room area. Participants must clear the change room area a maximum of 15 minutes after the completion of their session. When ready to leave, walk directly to the lobby and follow way finding directions to exit the facility immediately. Gatherings in the lobby will not be permitted.